Luxury SUV Comparison: Acura MDX Vs Audi Q7 Vs Lexus RX 350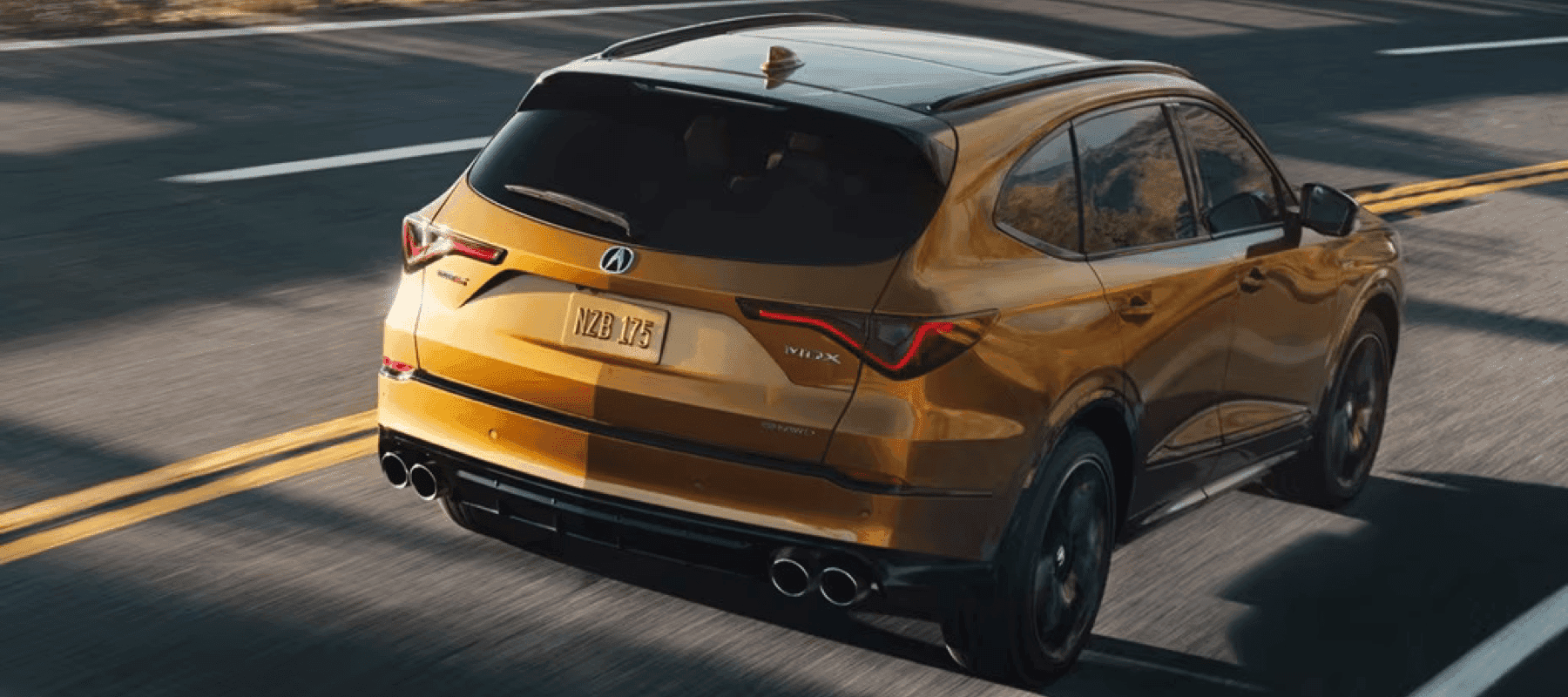 | | 2020 Acura MDX FWD | 2020 Audi Q7 Premium 45 TFSI quattro | 2020 Lexus RX 350 FWD |
| --- | --- | --- | --- |
| Base Price MSRP | $44,500* | $54,800 | $44,150 |
| Comparably Equipped Price | $45,525 | $55,795 | $46,965 |
| Adaptive Cruise Control | Standard | Not Available | Standard |
| Leather Trimmed Seats | Standard | Standard | Optional |
| Noise/Sound Cancellation | Standard | Not Available | Not Available |
| Horsepower @ RPM | 290 @ 6200 | 248 @ 5000 | 295 @ 6300 |
| Turning Diameter | 38.7 ft | 41.0 ft | 45.2 ft |
| Curb Weight | 4032 lbs | 4784 lbs | 4222 lbs |
| Cargo Volume (Maximum) | 90.9 cu ft | 69.6 cu ft | 56.3 cu ft |
How The 2020 Acura MDX Stacks Up Against The Competition
When you're looking for versatile luxury, there's the 2020 Acura MDX. This highly refined three-row luxury SUV faces competition from the likes of the 2020 Audi Q7 and 2020 Lexus RX 350 but compares favorably to these other options in several key areas. Still, let's review these three mid-size luxury SUVs to determine which might be the smart choice for you and your family.
Acura's MDX has long been a top-selling SUV in its class and offers motorists and their families a premium ride with the seating and cargo capacity that makes it the ideal family vehicle and daily driver. The alternatives from Audi and Lexus offer some similar characteristics and amenities to the Acura, but these three greatly vary when it comes to standard features and cabin space.
View our comprehensive comparison review now and contact the helpful sales associates here at DCH Montclair Acura for assistance with your luxury SUV search or for more information on what helps the 2020 MDX stand apart from its nearest competition.
Standard Amenities & Value
Even if you're shopping the luxury SUV space, you want a great value. The 2020 Acura MDX provides an impressive list of standard features matched with a highly competitive starting MSRP that help it continue to be one of the top values in the mid-size luxury SUV segment. With its base price MSRP of $44,500, the 2020 Acura MDX is priced over $10,000 less than the entry-level 2020 Audi Q7! When all three of these luxury SUVs are comparably equipped in their base trims, the new MDX's pricing also undercuts that of the Lexus RX 350.
Pricing isn't everything, of course. But peruse the standard features list of the 2020 MDX and compare it to the others and you'll soon find that this Acura SUV delivers the goods in the form of advanced and premium amenities that aren't standard on its competition. For instance, the 2020 Acura MDX is the only one of these three models that come standard with adaptive cruise control, noise or sound cancellation and leather-trimmed seating. With the other SUVs, you may have to pick and choose between those features or upgrade to a pricier trim level to enjoy what you'll find inside every 2020 MDX.
With its standard three rows of leather-trimmed seats for up to seven occupants, the 2020 Acura MDX outshines the likes of the new Lexus RX 350, which features 5-passenger seating as standard, and where leather seats are only optional. Plus, thanks to its wider, more spacious cabin, this Acura luxury SUV boasts more shoulder room for every row of seating than both the Audi Q7 and Lexus RX 350!
Performance & Capability
Acura's 2020 MDX comes fitted with a potent 3.5-liter V6 engine, delivering robust performance and rated at 290 hp. Tipping the scales at 4032 pounds in its base front-wheel drive (FWD) trim, the MDX weighs far less than both the Lexus RX 350 and Audi's Q7. Its more impressive horsepower-to-weight ratio translates to a more dynamic and athletic drive; you'll certainly notice the power advantage of the Acura if you test drive all three of these models!
We've already mentioned that the Lexus RX 350 lacks a third row as standard, but one is offered on the RX 350L editions. But no matter which version of these luxury SUVs you compare to one another, the Acura comes out on top in cargo-hauling capabilities. Fold down the MDX's second- and third-row seating to uncover a maximum 90.9 cubic feet of cargo volume, a figure that dwarfs the available space in both the Lexus and Audi.
Finance Or Lease A New MDX Through DCH Montclair Acura
Now that you've had a chance to compare and contrast the 2020 Acura MDX to its rivals in the mid-size luxury SUV class, it's time to tour and test drive this versatile and competitively-priced Acura for yourself. Our in-house finance department provides affordable lease offers and loan packages for your new Acura of choice.
Before you visit us in Verona, NJ, for a closer look at the new MDX lineup, we invite you to appraise your trade and schedule a test drive.