6 CONSECUTIVE YEARS… AND COUNTING
For the 6th consecutive year DCH Montclair Acura ranked best to work for among over 17,000 dealerships in the U.S. How does Automotive News know?
Our employees told them so.
Every year Automotive News sends surveys to dealership employees all over the U.S. In addition to direct employee feedback, dealerships are graded on (a) diversity (b) employee training (c) salary and benefits (d) advancement opportunity (e) employee retention (f) access to management.
What does this mean to you?
You can trust that you're dealing with honest, reliable, customer focused people in both sales and service. Because our people love what they do, and they love doing it at DCH Montclair Acura.
Nitin Bassi, General Sales Manager
My job isn't to be the boss. My job is to make it easier for everyone else to do theirs. Flexible
schedules, transparency, positive reinforcement, encouraging new ideas, the freedom for
team members to make their jobs what they want them to be . . . all those things add up to
creating a staff that enjoys coming to work every day. And that is why DCH Montclair Acura
scores very high in another important area – customer satisfaction.
WE LOVE OUR JOBS.
WE LOVE OUR CUSTOMERS EVEN MORE
WE ARE DCH MONTCLAIR ACURA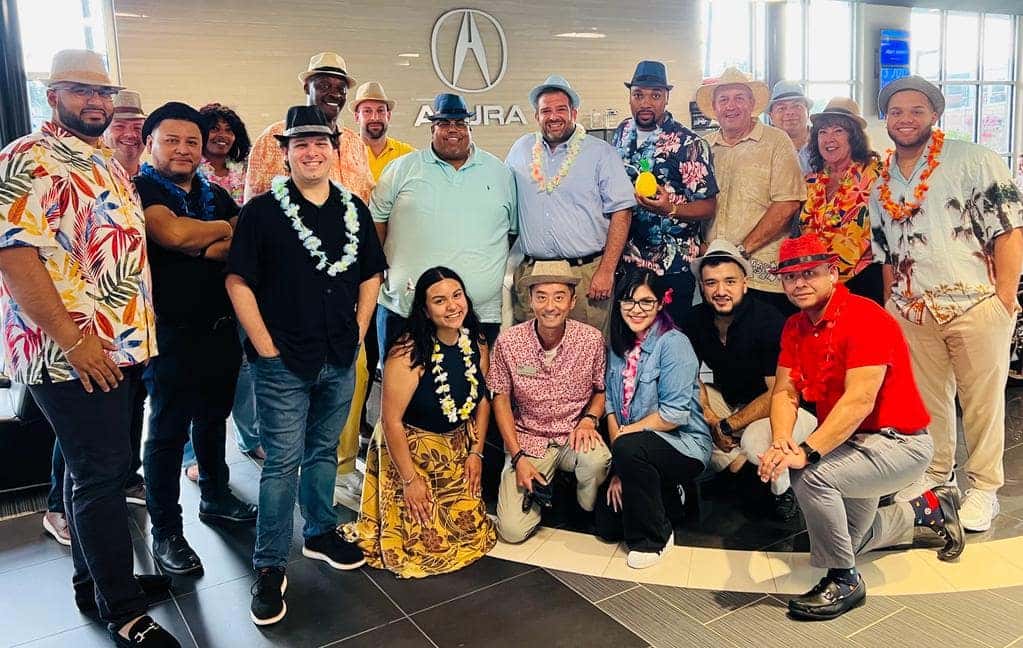 DCH Montclair Acura was profiled in an Automotive News special section "Best Dealerships to Work for". Employing 65 local residents in sales, service and support, DCH
Montclair Acura is part of Lithia Motors, Inc. (NYSE: LAD)—the second largest automotive retailer in the U.S. and part of the Fortune 500 (#252in 2020). Each dealership has
its own unique way of establishing a positive culture," said Bryan DeBoer, Lithia Motors,
Inc. President and CEO.That culture at DCH Montclair Acura includes ample incentives,
work-life flexibility, opportunities for growth, and a fun environment.
In addition to being named one of the Best Dealerships to Work For," DCH Montclair
Acura has won numerous Precision Team Awards and Council of Excellence Awards,
Acura's coveted honors for excellence in customer care, sales, and service.m
Dealership Info
Mon - Fri

9:00 AM - 8:00 PM




Sat

9:00 AM - 6:00 PM




Sun

Closed
Mon - Fri

7:30 AM - 5:30 PM




Sat

7:30 AM - 4:30 PM




Sun

Closed
Mon - Fri

8:00 AM - 5:00 PM




Sat

8:00 AM - 4:00 PM




Sun

Closed